Parents & Carers
We always try to work in close collaboration with our Parents and Carers. The partnership between school and home creates the best education and care for our pupils.
Term Dates:
See below for the 2022 - 2023 and the 2023 - 2024 School Term Dates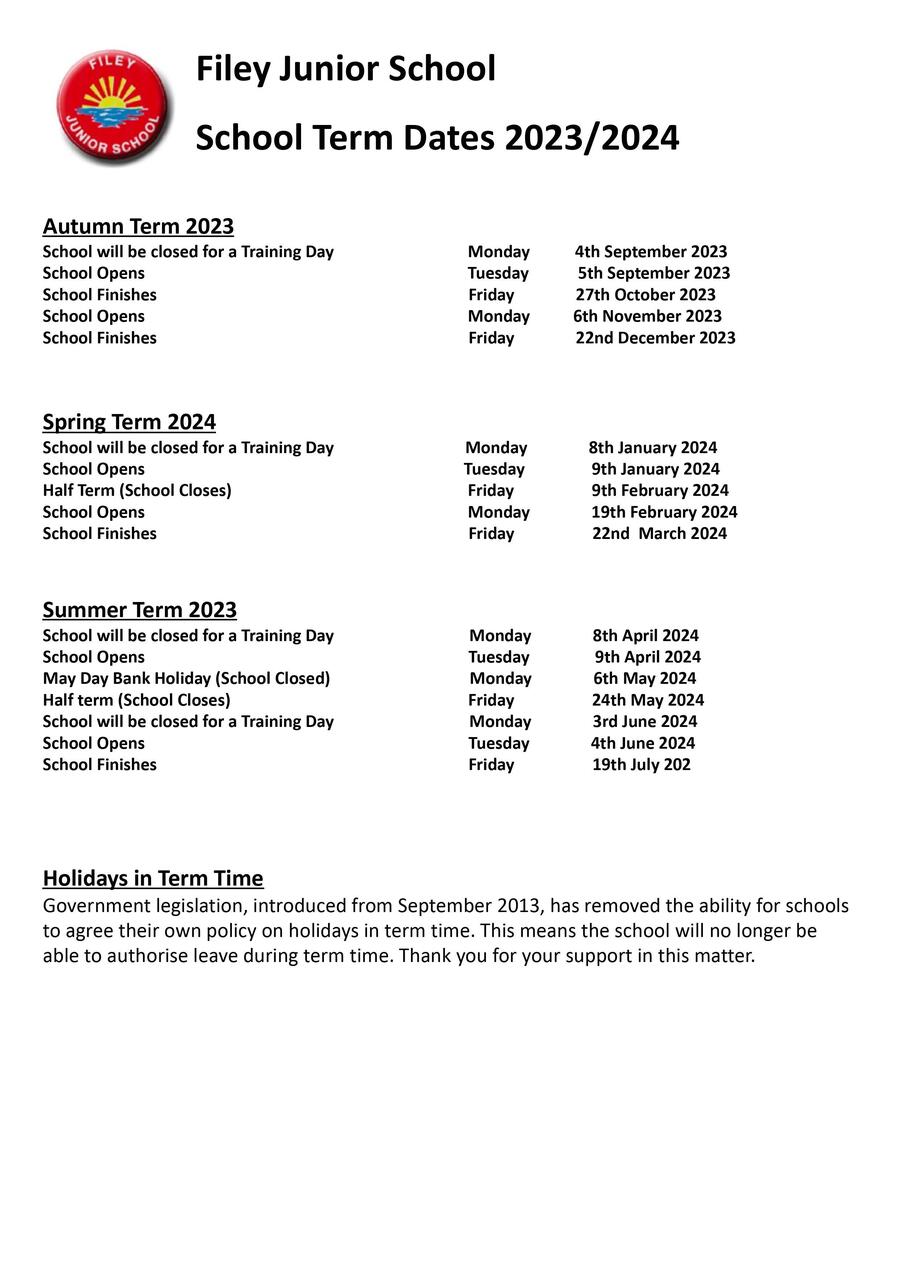 Dinner Menu
Click the image below to download our latest menu. Please note... Dinners are charged at just £2.20 per day (£11.00 per week) payable via the Parent Pay website.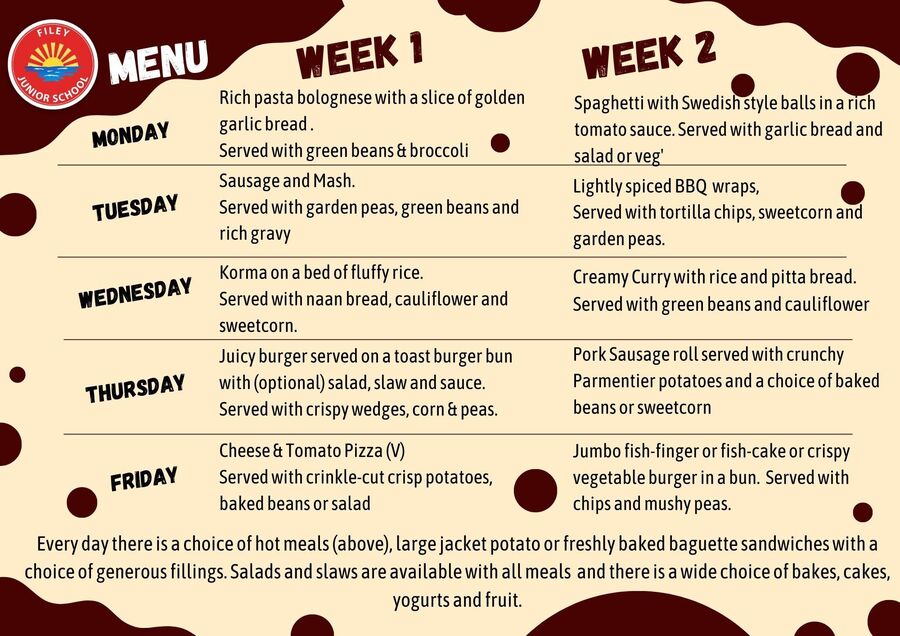 School Uniform Policy and Purchasing
Our school uniform is now available to buy online! Just click the picture below, make your selection, pay (using ParentPay) and then collect at the school office.

We believe that a school uniform is a very positive addition to the school and that it helps to build the community atmosphere and sense of belonging whilst helping to relieve financial pressures on parents.
Our uniform consists of the following:
School sweatshirt / Red cardigan / Red fleece
White blouse, shirt or polo shirt
Black skirt, pinafore dress or black trousers
White, black or grey socks or grey tights
Black shoes
Some items of uniform are available with school logos at the school office.
Please note, plain black trainers with no stripes or logos are acceptable but white, brightly coloured, or trainers with stripes and logos are not allowed.
In the Summer months, children are welcome to wear grey or black, trouser-style shorts and sandals that are suitable for school.
P.E. Kit
All children require a change of clothes for sporting activities. After discussion with parents, a uniform PE Kit has been introduced. Again, this helps to promote teamwork and belonging:
White T-Shirt
Black Shorts / Games skirt
Black Plimsolls / Trainers
In colder weather, dark-coloured tracksuits are advised (Black PE Hoodies are available from the School Office). Other equipment, such as football boots and a swimming kit, will also be necessary at certain times throughout the year.
Please NOTE: we do not insist that children wear our branded uniform - plain white polo shirts and plain red jumpers or sweatshirts are fine.
Having said that... we do not profit from any uniform sold - we sell it at the cost price.
Just click on the picture below to go to our school uniform shop.
Computers at Filey Junior School
In 2014 we took the decision to give every child at our school their very own Chromebook. Since then, this technology has become an integral part of what we do, how we teach, and how the children learn. Our achievements and quality of provision have been recognised by us being asked to become a Google Reference School and, more recently, the Department for Education asked us to support other schools in developing ICT by becoming an EdTech Partner School. Take a look at the video below to get a flavour of what we mean.